Hey rowers! We've released a couple of new features in the last weeks and want to give you the heads-up what we've been working on. Here we go:
Leaderboards
You might have spotted it already, every crew got a set of brand new leaderboards. You can choose between the different categories and also select time on which the highscores are displayed. To participate in the leaderboards you have to sync your heart rate / gps watch with Tracklete (check here on how to couple your watch with Tracklete)
Besides the crew leaderboards we've also added a club-wide leaderboard. Go to your club page and select Leaderboards. It works the same way as the crew leader boards, except that you can compare yourself against the whole club. There also an option to display the LB in fullscreen (bottom left) and auto-shuffle through the different boards (play button on the right).
Put those stats on the big screen in our club and train for the top-spot!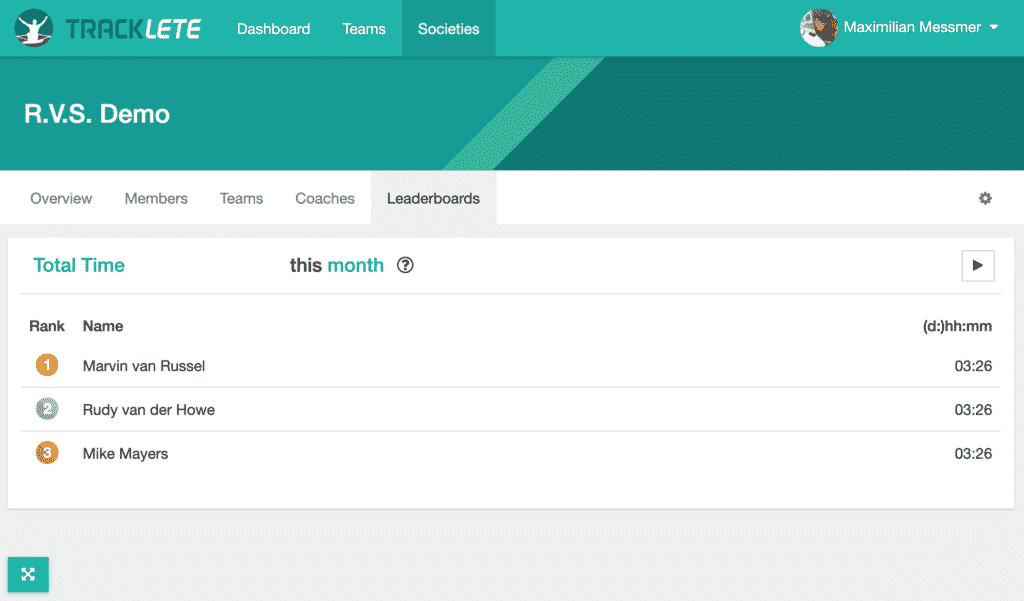 Data export
We've added a new data export feature. If you go to your profile, you'll see a new section "Data Export". Here you can download an Excel file with your full training and body stats history.
New week overview
We've changed the week-view on the Dashboard to always show the sessions of the coming 6 days, this way you can on Sunday already see what's going to happen next week without having to shuffle through the weeks.
Also, there's now a "home" button which will bring your back to the current week in case you've navigated a few weeks ahead or back in time.
Time zone support
We made some pretty big changes under the hood which you probably haven't noticed, namely Tracklete now handles time-zones correctly. Ideally, nothing should really change for you and we've already automatically set your time-zone based on your region. In case you want to manually adjust your timezone: Go to your profile –> click on the edit button next to your name –> Select the right time zone. This way sessions will be displayed at the correct time and the
This way, training times will be displayed at the correct time, depending on your location, and the auto linking of GPS files works if you train abroad.